Het Zuid-Afrikaanse wijnhuis Delaire Graff en het Chileense Viu Manent staan in de top 50 van de World's Best Vineyards 2020.
In deze top 50 is plaats voor wijnhuizen die de "most amazing vineyard experiences" bieden. Dus de beste wijnhuizen om heerlijke wijnen te proeven en alles te leren over druiven verbouwen en wijn maken. De wijngaarden bieden er prachtige vergezichten en op het domein zijn de beste restaurants, gastenverblijven en wijnwinkels te vinden.
De top 50 omvat must visit wijnhuizen uit achttien wijnlanden en het aanbod is gevarieerd: van kleine familiebedrijven tot luxe domeinen met sterrenrestaurants. uiteraard kunnen wijnbedrijven zoals Delaire en Viu Manent niet in deze lijst ontbreken: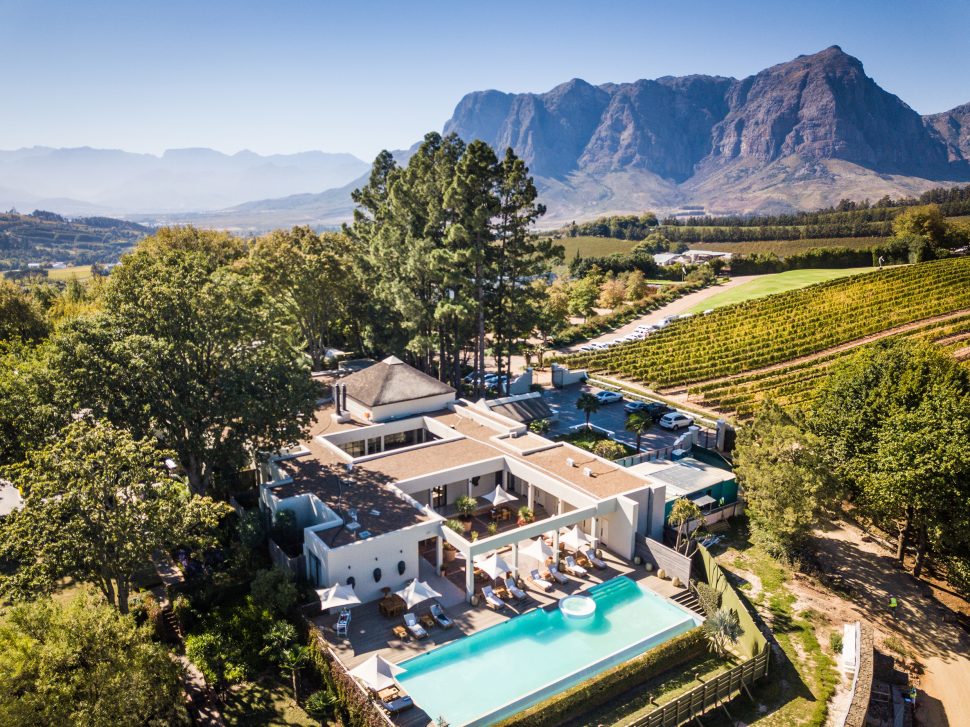 Delaire Graff: A Cape idyll
"They really know how to do idyllic landscapes in the Cape Winelands. South Africa's leading wine, hospitality and art destination, Delaire Graff Estate – aka 'the Jewel' of said Winelands – is almost too perfect. Situated under the peak of the Botmaskop mountain between Stellenbosch and Franschhoek, the estate boasts unparalleled views of the Banghoek Valley, Stellenbosch vineyards and Table Mountain – and plenty more besides."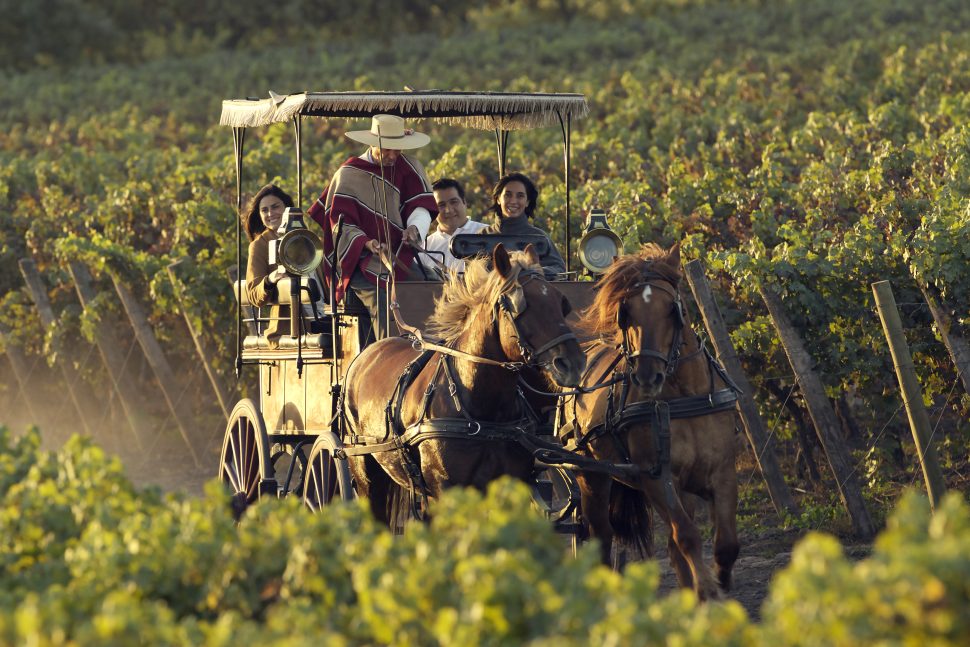 Viu Manent: horse riding & sumptuous wine pairing
"Viu Manent offers visititors its signature horse-drawn carriage tour, which winds through the estate vineyards, stopping at the cellar, where guests can taste through wines in barrel […]. E-bike tours among the vineyards and taking in beautiful views of the Andes Range are also available.

More sedate pleasures abound too. Enjoy a sumptuous wine pairing menu, for example, with panoramic views of the vineyards and Apalta hills at the winery's renowned Rayuela Wine & Grill Restaurant. Or for a more hands-on gastronomic experience, pay a visit to chef-guru Pilar Rodriguez's Food & Wine Studio. Here you can pick edible flowers and herbs in the picture-perfect studio garden and create your own contemporary Chilean menus, finally savouring your creations alongside Viu Manent wines in an intimate dining setting overlooking the vineyards."