2016 was voor Barolo het jaar van de grootse, spectaculaire wijnen! Werkelijk alles leek op zijn plek te vallen. "Het juiste moment op de juiste plaats", om Antonio Galloni van wijnmagazine Vinous nog maar eens te citeren. Het was dan ook spannend wat 2017 zou brengen en dus wat de wijnen uit dat oogstjaar bij de wijncritici teweeg zouden brengen.
Hoewel 2017 een heel ander jaar was dan 2016 en de wijnen als gevolg een ander karakter hebben, is Barolo 2017 ondanks het warme, droge jaar weer ongelooflijk goed! Zowel Antonio Galloni als James Suckling zijn opnieuw enthousiast. Galloni tipt de ware Barolo-liefhebber: "There is plenty to like in the 2017s. It's a great vintage to pick up a few extra bottles of your favourite Barolos, something that might not be possible in more hyped years".
Galloni: "Nee, 2017 is geen herhaling van 2016, laten we daar duidelijk over zijn. Het was een warm en droog jaar, maar de vergelijking met 2003 gaat absoluut niet op. De Barolo's uit 2017 zijn medium bodied met een klassieke nebbiolo-structuur, wat lichter dan 2016. Intens en aromatisch met waarneembare zuren en tannines. Het fruit is rijp en neigt vooral naar rood in plaats van zwart, maar absoluut niet overrijp. Bovendien is het het afzonderlijke terroir van iedere Barolo zeer goed terug te proeven, iets wat in hete jaren vaak een bron van zorg is. De mooiste wijnen uit 2017 zijn levendig, gepolijst en gewoonweg verrukkelijk!"
Beoordelingen Luidig Einaudi door Antonio Galloni Einaudi
Barolo Terlo Vigna Costa Grimaldi 2017
92 punten
"The 2017 Barolo Terlo Vigna Costa Grimaldi is a very pretty wine that shows how appealing the vintage is. Pliant and silky, with lifted floral accents, the Terlo is beautifully balanced and inviting from the very first taste. Sweet red/purplish berry fruit, rose petal, lavender, spice and mint wrap around the palate as the 2017 shows off its considerable charms."
Barolo Cannubi 2017
94 punten
"The 2017 Barolo Cannubi is sensual and inviting from the very first taste. What the 2017 might lack in terms of structure or complexity it more than makes up for with its open, embracing personality. All the elements come together so effortlessly. Sweet red/purplish fruit, rose petal, mint, cedar and sweet pipe tobacco build as this creamy, resonant Barolo develops in the glass. Drink it over the next 15-20 years."
Barolo Bussia 2017
94 punten
"The 2017 Barolo Bussia is complex and ethereal in the glass. A whole range of floral and spiced notes give the Bussia its striking aromatic presence. Silky and harmonious, the Bussia is already very easy to enjoy. Even so, my impression is that the 2017 is holding back some of its potential. I would give it a few years in bottle. The long, persistent finish is a thing of beauty. There is a lot of wine here."
Beoordelingen Luigi Einaudi door James Suckling
Barolo Cannubi 2017
94 punten
A generous, fruity Barolo with ripe, polished tannins to the vivid fruit and citrusy acidity. It's full-bodied and rather round with a soft, juicy finish. Very fresh. Subtle. Drink in 2024 and onwards.
Barolo Bussia 2017
94 punten
A creamy and juicy young red with lots of cherry, dried strawberry, black-tea and bark character. Full and polished with chewy tannins. Needs time. Try after 2025.
Barolo Terlo Vigna Costa Grimaldi 2017
95 punten
Subtle and refined with dried strawberries, flowers, cream and cedar. Medium body. Fine, creamy tannins and a flavorful finish. The tannins melt into the wine nicely. Drink in 2024.
Barolo Ludo 2017
94 punten
De single vineyard Barolo's en Barolo Ludo (een uitgelezen blend van jonge druivenstokken uit verschillende wijngaarden) krijgen niet alleen van Antonio Galloni en James Suckling fantastische beoordelingen. Eigenaar Matteo Sardagna is zelf ook enthousiast over zijn vintage 2017. En hoewel Gaja Barolo Dagromis 2017 nog niet door de bekende wijncritici is beoordeeld, kunnen we u vast vertellen dat ook Gaia Gaja zeer tevreden is met het resultaat van 2017. Lees hieronder hun persoonlijke bevindingen over Barolo Vintage 2017.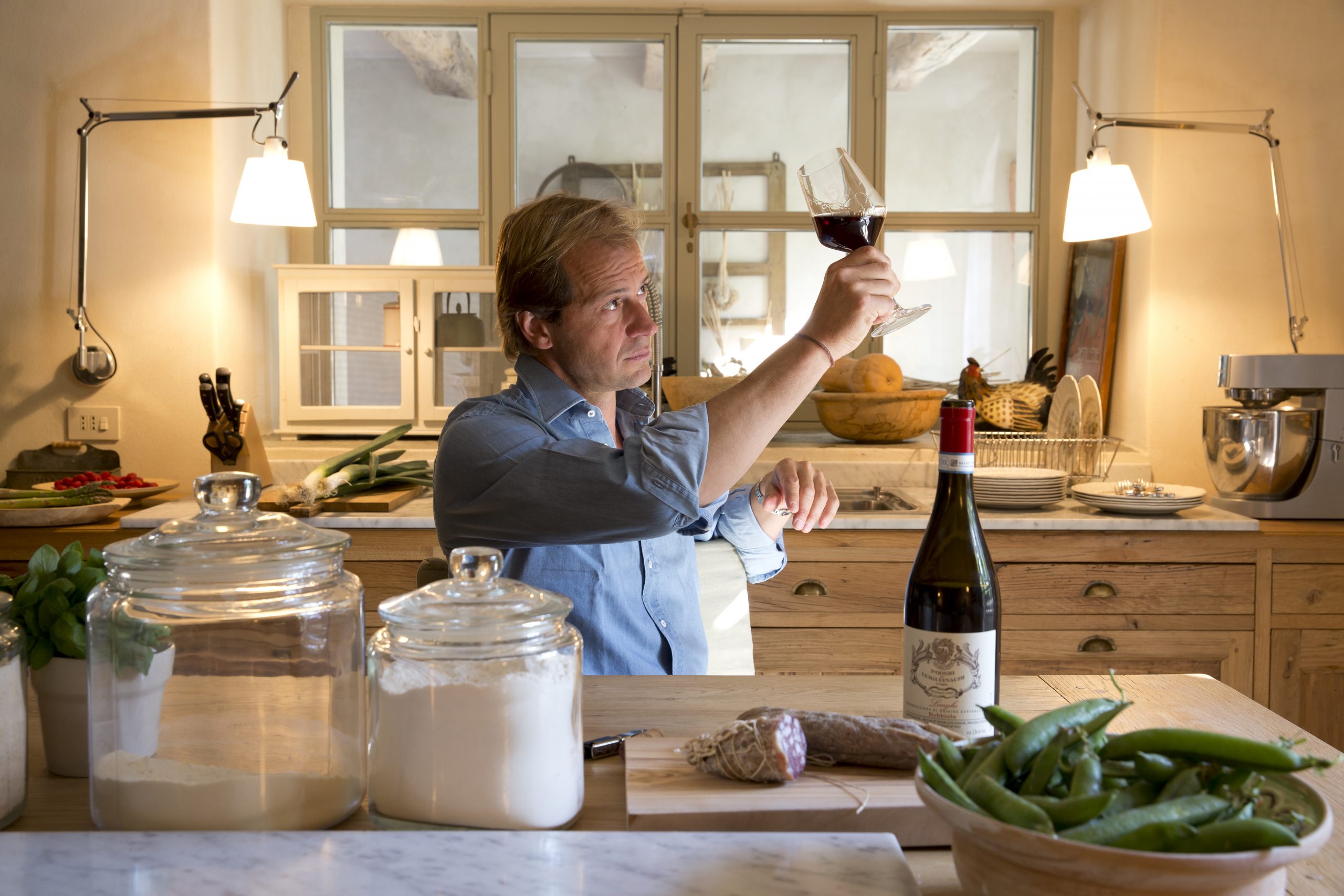 Matteo Sardagna over Barolo 2017
"2017 was warmer than 2016 in the months of June and July, but definitely not too dry, because we had a rainy spring. The wines are more forward compared to 2016 and they have beautiful aroma's and are silky in the mouth. Probably not as classic and suitable for long aging as 2016, but more pleasant in the first 5 years. As of vintage 2017 we have introduced a different approach in the vinification process. We have started using a new press machine called Oschillys, which gives more elegance to the wines. Destemming is carried out by vibration. This way the berries remain almost intact and are transferred undamaged in the new concrete vats. Wines with more elegance and balance are the result.
So personally I love vintage 2017 for the beauty of the wines: they have a rich body, but the taste is very elegant and smooth."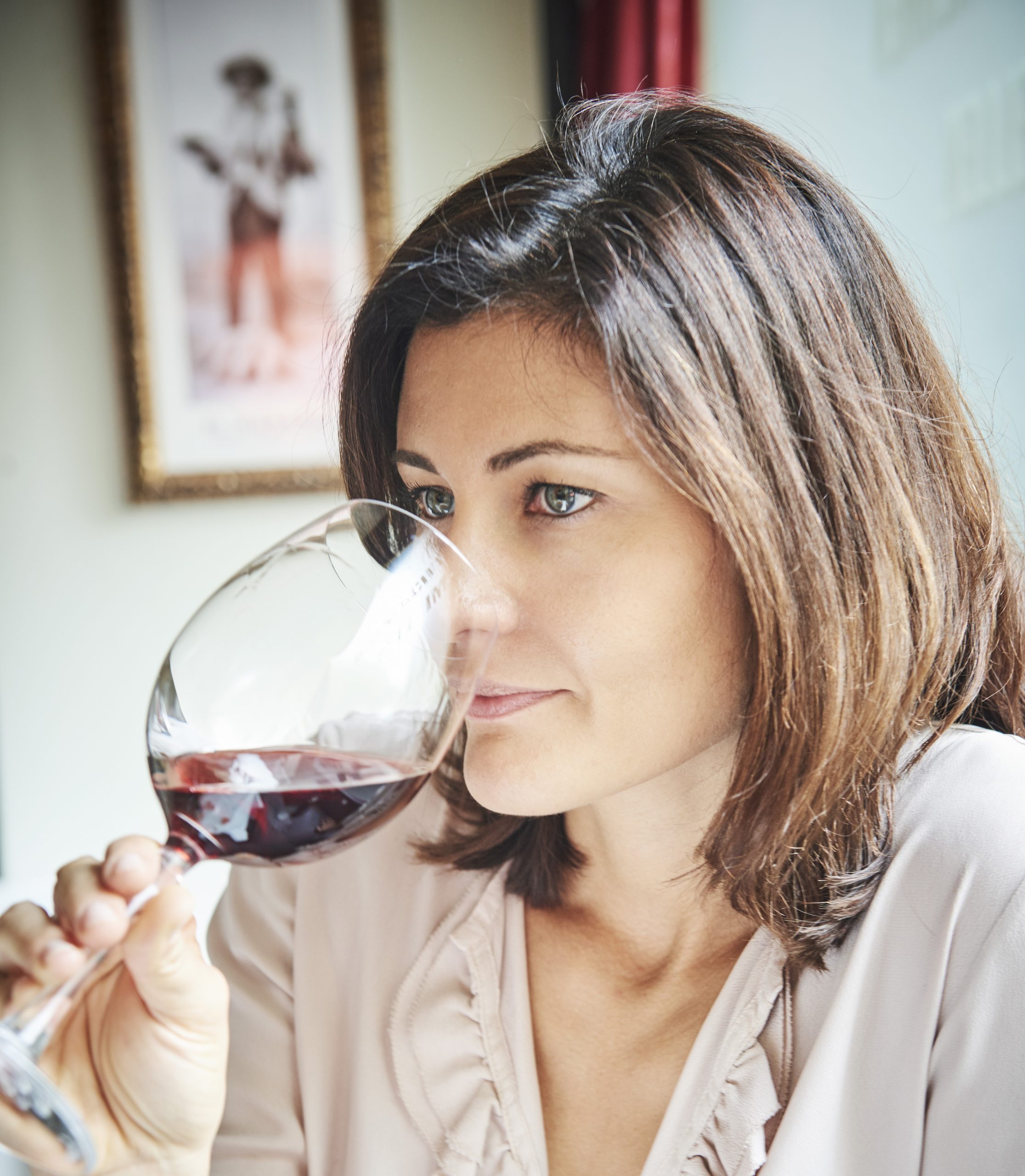 Gaia Gaja over Barolo 2017
"In 2017 we faced a mild winter with very little snow, a warm spring and then hail and then frost on the 17th of April. Afterward temperatures rised again and we had a very warm and dry summer. Despite the thermal and water stress, the vines reacted optimally by decreasing the size of their bunches, berries and canopy. They naturally produced a lower quantity, and the grapes increased their concentration, developed higher acidity and tannins, intense aromas, flavours and colours, without reaching excessive levels of potential alcohol. It was a complex vintage, but actually the vines managed themselves surprisingly well, showing great balance, wisdom and adaptability. Very little intervention was needed: diseases were few, the canopy hardly needed any management, and a green harvest was almost unnecessary.
In the cellar, the must was quite dense after the crushing, because of the thick skins and the seeds, so at the first pump over we eliminated the seeds by collecting them with a net. We also didn't exceed the maceration and on average we did not more than 3 weeks of "steccatura" (prolonged maceration by keeping the skins soaked into the wine after fermentation). The wines aged first in barriques and then in big casks. Compared to previous vintages 2017 aged in less new oak and the transfer from barriques to big casks was anticipated of about 3 months.
What I like of 2017 is the balance: there is ripe fruit but also freshness to accompany the fleshy fruitiness. The tannins are more herbaceous than 2015 or 2016, but they actually give balance, length and freshness to the wine. I think that, together with the high acidity of the wine, they will contribute positively to the evolution of the wines."